topics
Higher education institutions are rethinking educational delivery to retain and meet the needs of a changing student demographic. By introducing online enhancements to traditional courses and creating hybrid learning environments, colleges and universities have increased flexibility and ease of access for all learners. According to a 2014 study by the U.S. Department of Education, a hybrid model has been found to be more effective at the higher education level than either exclusively online or face-to-face instruction. In fact, offering flexible learning models also helps create inclusivity for a student base that may not be able to attain a higher education degree otherwise.
In this blog, we look at how the right technology can help provide high-quality hybrid education experiences for students.
What is Hybrid Learning?
Hybrid learning is one way to bring more flexibility to your campus. This learning method can look different at a course or institution level, but at its core, the hybrid model uses technology, such as videoconferencing and a learning management system (LMS), to bridge online and in-person learning. Hybrid learning typically offers courses both in person and online, giving students the freedom to choose the learning model that works best for them at any given point in their education.
While the terms hybrid learning and blended learning are used interchangeably, there is a slight difference between the two. Blended learning is centered on using online instruction such as videos, discussion boards and articles to complement in-person classes. Hybrid learning uses online material as an alternative to in-person material and is meant to create a flexible learning experience where students choose their learning model based on their needs.
How Can an LMS Help Create Flexible Hybrid Learning Environments?
With a call for increased flexibility, institutions around the world have had to rethink the traditional model of teaching in a way that reflects an age of digital learning. This means reassessing foundational concepts in education such as content, communication and collaboration.
Incorporate Content for In-Person and Online Lessons
In a hybrid course, students have unrestricted access to course material and content such as videos, presentations and readings. This not only helps students refer to the material after an in-person class but also functions as a substitute for in-person learning. The creation of these hybrid and flexible learning environments is contingent on using the right tools and technology. For example, an LMS can do more than just host content—it can also create equitable learning experiences for students by supporting online, offline and mobile functionalities, ensuring that all students can learn anytime, anywhere. This open access to content helps provide flexibility to those who need it most, along with the structure, routine and interaction of live classes.
Encourage Synchronous and Asynchronous Communication
Hybrid learning takes instruction beyond the physical classroom and bridges the benefits of in-person and online teaching methods. This also includes incorporating a variety of communication methods from each setting, such as real-time synchronous communication and delayed asynchronous communication. An LMS can help facilitate this and create successful hybrid learning environments. For example, D2L Brightspace™ encourages synchronous and asynchronous communication through:
Announcements: Create news items that help communicate course updates, changes and new information to students who are participating in face-to-face or online instruction.
Feedback: Share feedback with students in multiple ways through text, rubric or video, as well as directly on the submitted document or by attaching a new file. This feedback can be published immediately or saved as a draft and released at a later time.
Discussions: Use the Discussions tool to encourage users to share thoughts on course material with their peers. You can set up forums and topics for users to ask questions, discuss course content and assignments, and work together in assigned groups and sections.
As teaching and learning continue to evolve, it's imperative that our modes and means of communication evolve as well. This rests on having the right technologies that support this concept and can be used synchronously and asynchronously.
Provide Opportunities for Collaboration
Hybrid classrooms incorporate technology and in-person class activities to integrate all students in a singular environment. An LMS offers colleges and universities a portfolio of collaboration technologies to help faculty and students bring their full presence into a digital environment. Brightspace supports this concept through these functionalities:
Integration of digital tools such as videoconferencing software helps faculty create, run and record class sessions simultaneously with in-person classes. This not only helps online learners collaborate with those participating in face-to-face instruction but also provides in-person learners with additional resources to use.
Virtual Classroom is a built-in meeting tool that allows students and faculty to present, communicate and collaborate using livestream video for office hours or class meetings.
Video assignments give students opportunities for practice, demonstration, analysis and collaboration through asynchronous video. Learners show what they know within real-world learning environments and have access to multiple feedback options.
With hybrid learning, academic institutions can expand the reach and enhance the quality of their instruction, through current disruptions and beyond, while educators can push the pedagogical and technological envelope to drive learner success. Lastly, and perhaps most importantly, students can be empowered by hybrid learning environments to take greater control over how, where and when they learn.
Learn More About Flexible Learning Experiences With D2L Brightspace
Higher education institutions are rethinking educational delivery to provide more flexibility without compromising the quality of learning. A hybrid response can optimize the delivery of impactful education while supporting equitable experiences for all learners. With Brightspace, you can provide high-quality, flexible and personalized higher education experiences for your entire student community.
Written by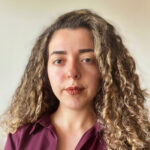 Zeina Abouchacra
Zeina Abouchacra is the EDU Content Marketing Specialist at D2L. She has worked in the higher education sector in various communications positions as well as a researcher and a teaching assistant. Specifically, teaching undergraduate-level communication university courses. Zeina is currently working towards completing her Master of Arts Communication degree at the University of Ottawa.
Stay in the know
Educators and training pros get our insights, tips, and best practices delivered monthly