Customer Support Services
Accomplish Your Goals With Intuitive and Personalised Support
Ensure your success continues with a partner and support team that helps you stay on track every step of the way.
Get the Most Out of
D2L Brightspace
Once you're up and running, our customer success and support teams jump in to help you reach your goals. Your priorities become our priorities: We work as an extension of your team, safeguarding you from roadblocks and barriers.
Customer Success
We help bring your strategic vision to life and empower your team to make it happen.
Our Customer Success Managers and coaches are your trusted advisors dedicated to helping you succeed.
With regular touchpoints, meetings and quarterly business reviews, you're never on your own.
Drive adoption, increase retention, measure achievement and build a sustainable long-term strategy to achieve your goals.
Customer Support
Learn more about Admin Support and End User Support.
Our customer support experts will make sure you get the Brightspace help you need, when you need it—day or night.
Save time and money with our flexible and accessible support options personalised to fit your needs.
Give your administrators, learners and everyone in between the support they need from highly trained professionals.
From content recovery to login support and technical glitches, we're here to help.
Optimization Services
Need to move a little faster? Extend your team with Brightspace experts and get more hands-on help managing your day-to-day Brightspace administration, white-glove technical services, data analysis, and more.
Hear What Our Customers Have to Say

The Robb Nash Project launches an interactive course to help young people explore and improve their mental well-being.​
Read the Customer Story

about The Robb Nash Project
D2L's EUS service provided the University with the additional help needed to meet the increased demand for immediate LMS support. Students and faculty benefited from expanded twenty-four hours a day, seven days a week coverage with direct access to live support. This partnership enabled the University to focus on escalated institution-specific requests, giving the University the opportunity to better respond to the growing demand for innovation, while continuing to support eLearning across multiple delivery methods. Loresto Jimenez Director – Centre for Academic Technology, University of Winnipeg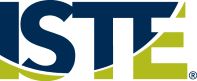 ISTE played a key role in helping thousands of educators level up their pedagogical skills through both certification and bite-size competency-based professional learning courses.
Read the Customer Story

about ISTE
I love that we have the EUS team! They're able to answer student and faculty questions when I'm not in the office to answer right away. This enables students and faculty to continue what they were working on rather than having to wait until the next day for me to respond. Erin Murray Learning technology technician, Hagerstown Community College
Let's Accomplish Your Goals Together
We're ready to help you reach your learning goals with our services and support.