Request a demo
Like what you see? Get a full in-depth demo of Brightspace by completing the form below
These amazing organizations trust D2L to help drive engagement and retention.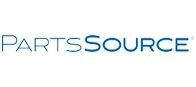 Turn employee training into your competitive advantage.
With Brightspace by D2L create better engagement through online personalized learning. Make upskilling and reskilling smarter and at your businesses pace.
Build skills that drive results
Help ensure your learners achieve true skills mastery while driving real business outcomes with Brightspace Learning Management Software.
Drive engagement and retention
The right learning strategy helps get to new business goals faster, increases engagement, improves retention, and lowers costs.
Accelerate time to productivity
Onboard new hires and fast-track skills development by creating personalized learning experiences tailored to individual learners.
Foster a learning culture
Develop a learning culture that drives behaviors, supports change, and builds durable skills needed for sustained competitive advantage.
Don't just take our word for it:
We are a small team within our organization, and we don't have all the resources to be able to support the growing number of learners and their needs. End User Support provides us the extra hands to help support our vast network of learners. Ashley Lee Education Program Coordinator, American Nurses Association
By leveraging the collaboration capabilities of the D2L platform, we were able to create 'networks'—communal spaces where our committees and special interest groups can share materials and drive discussions. This unique use case really pushed D2L ahead of the competition; no other platform we looked at was flexible enough to deliver both learning management and advanced collaboration capabilities in a single package. Colin Lynas Learning Technology Officer, ANZCA
Much of our content is very technical, so it can be heavy going for learners. D2L made it much more

interactive

, more appealing and more professional-looking. It was a super-positive

experience

working with D2L's Learning & Creative Services team. Sophie Webber Head of Training and Events, Gafta
We believe that D2L and the flexibility of the Brightspace platform have positioned us to be a leader and to stay a leader in the educational professional development space. Dr. Nancy Robert EVP and Chief Product and Marketing Officer, American Nurses Association (ANA)
D2L gives access to coaches who otherwise wouldn't be able to participate. Putting an extra 15 to 20 hours a week into our diploma is a big effort—and if coaches needed to be on-site all the time, it would become almost impossible. Jason Sjostrom Director of Coaching, CSI
Get a custom live demo!
Explore our corporate and association learning platform