The Nutritional Therapy Association trains the next generation of nutritionists with a flexible modern learning platform
The Nutritional Therapy Association (NTA) is one of the USA's leading providers of nutrition education, but its learners were struggling with an outdated learning management system. The NTA deployed D2L's Brightspace as its online learning platform, driving greater user satisfaction, higher retention, and increased enrollment.
At a glance
Client: Nutritional Therapy Association
Learners: 1200
Industry: Professional organization
Visit Website

Challenge
Maintain status as a leading innovator in nutrition training
Create a more user-friendly elearning platform
Enable deep and productive communication between
instructors and learners
Solution
D2L's Brightspace Platform
Discussion boards
Release conditions
Quizzes
Result
Average learner satisfaction scores have doubled since partnering with D2L
35% increase in learner registrations year over year
Over 90% learner retention rate, which is 20% above the national average for professional associations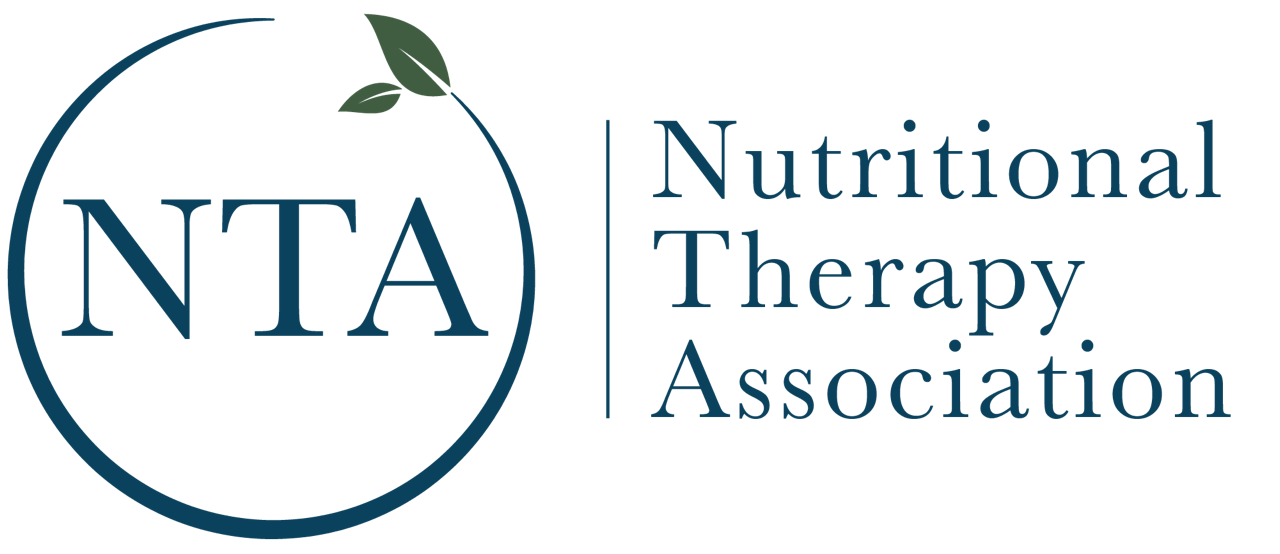 Company
Founded in 1997 and headquartered in Olympia, Washington, the Nutritional Therapy Association is a leading education center for nutrition professionals. All NTA courses are taught by members of the association's internationally recognized faculty of nutrition experts, and many of its graduates have gone on to start successful practices, write best-selling books, and develop corporate wellness programs.
The Challenge
Offering New Options for Remote Learning
Since 1997, the Nutritional Therapy Association has provided learners with nine-month courses in nutritional therapy, offering a mixture of in-person and remote learning.
Matt Smith, director of education with the NTA, explains, "We began with in-person teaching, but we soon realised there was a lot of demand for our courses from learners who wanted to study from home."
The NTA started by distributing educational videos on VHS and DVD, and later decided to move its courses to an online video platform and learning management system (LMS). Its online course offerings proved very popular, but the company experienced several issues with its first-generation LMS.
"Our first LMS was extremely clunky," says Smith. "It was unreliable and was always crashing, and its usability options were extremely limited. Communication between learners and instructors was very primitive, and there was no functionality for instructors to edit material or grade learners' work. So we started exploring the market for new e-learning options."
" D2L provides a real sense of system unity. Where our old system was convoluted and difficult to manage, Brightspace handles everything within one user interface. Our instructors are no longer manually grading quizzes in Excel. Now, everything happens in one place."
Matt Smith, Director of Education, Nutritional Therapy Association
The Solution
Finding A Powerful User-Friendly Platform
After extensive market research, the NTA decided that D2L's modern learning platform, Brightspace, provided the combination of usability and reliability its instructors and learners required.
"We were very impressed by the flexibility of D2L's Brightspace," says Smith. "The interoperability of the software was a great asset because it meant we were much freer to integrate other external learning tools. Video lessons, interactive quizzes, course PDFs—all of them integrated perfectly with the Brightspace environment, so migrating our existing course materials was easy, and we were much freer to create new content."
One of the most useful features of the D2L platform is its support for release conditions—a set of customised rules that can be used to show or hide specific items depending on specific conditions. For example, the NTA can now configure its courses to release new content on a timed basis over the duration of the course, make different assets visible to instructors and learners, or even unlock new content based on whether learners have completed their previous assignments.
"Release conditions are such a powerful feature, and they're easy to use," says Smith. "There's a great video about release conditions that I sent out to the instructors, and they quickly figured out how to do it for themselves."
He adds that the NTA has also found D2L's Brightspace to be far more reliable than its legacy LMS.
"D2L provides a real sense of system unity. Where our old system was convoluted and difficult to manage, Brightspace handles everything within one user interface. Our instructors are no longer manually grading quizzes in Excel. Now, everything happens in one place."
"That stability and user-friendliness has also facilitated a more in-depth dialogue between learners and instructors. They're happy to use D2L to communicate because they know it's easy and reliable."

Empowering and Engaging Learners
Since partnering with D2L, the NTA has gained access to a whole new collection of online tools for self-directed adult education.
"We particularly like the discussion boards that are built into D2L," says Smith. "We've been integrating them into more and more assignments. A lot of adult education is very didactic—it's one-way traffic from the instructor to the learner. With D2L's asynchronous discussion boards, there's a lot more room for debate, and that helps create robust conversation. To us, that's the ideal model for adult education, and it's helped drive much higher engagement with our courses." The NTA has also taken advantage of D2L's video capabilities, creating quality-of-life improvements for instructors and learners alike.
"Before we adopted D2L, our instructors would send out text-based weekly announcements," says Smith. "Now, almost all of them are creating a weekly video message instead. Feedback on this new feature has been extremely positive, so it's been a great way for us to quickly boost learner engagement."

The Results
Dramatically Improving User Satisfaction
Since moving its online learning resources to D2L's Brightspace, the NTA has seen a dramatic boost in user satisfaction among its learners.
For example, the organisation asks learners to rate aspects of its courses on a scale of one to 10. With its old LMS, learner satisfaction with the online learning experience was averaging four out of 10. Since moving to D2L's Brightspace, scores have increased to an average rating of eight out of 10.
"We've essentially doubled the satisfaction rate, which is a good indication that we made the right investment," says Smith.

Driving Higher Retention
The increase in learner satisfaction since the NTA adopted D2L's Brightspace is also reflected in rising rates of enrolment.
For instance, when the NTA started using the D2L platform, it had around 500 total learners. The following year it had 800 new registrations; and in the current year, the organisation expects to have more than 1,200. This amounts to a 35% increase in the number of learners year over year.
Finally, as well as attracting new learners, D2L is also helping the
NTA retain existing learners.
"Our retention rate is somewhere between 90% and 95% right now," Matt Smith continues. "The national average is closer to 70%. So, we're already way ahead of the game, and D2L is helping us ensure we stay there."

Excited to learn more?
So are we! Let's book some time together to see how we can help. The coffee's hot!